All of our displays are custom made, and we can provide the structure design for free! If you are not sure about your display and packing style, please check our home page: www.cardboard-display.com or our gift box page: www.giftboxpacking.com.


Water bottles test the weight support of each shelf. We design the shelves according to different weight requirements. Normally each shelf can support 10-15kg.
Suitable product: All kinds of products,such as drinks, toys, snacks, sunscreen lotions and so on.
Sizes & printings: Custom made.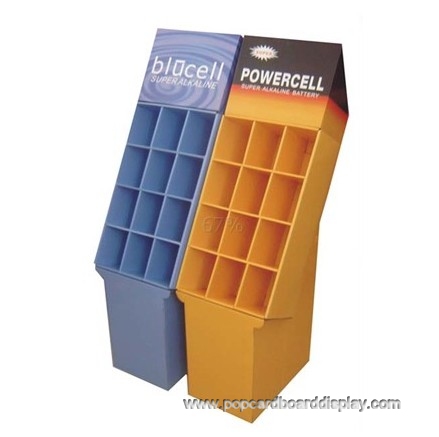 This compartment rack floor display is designed to display a variety products on the same display.
Suitable products: All kinds of retail products.
Sizes & Printings: Custom made.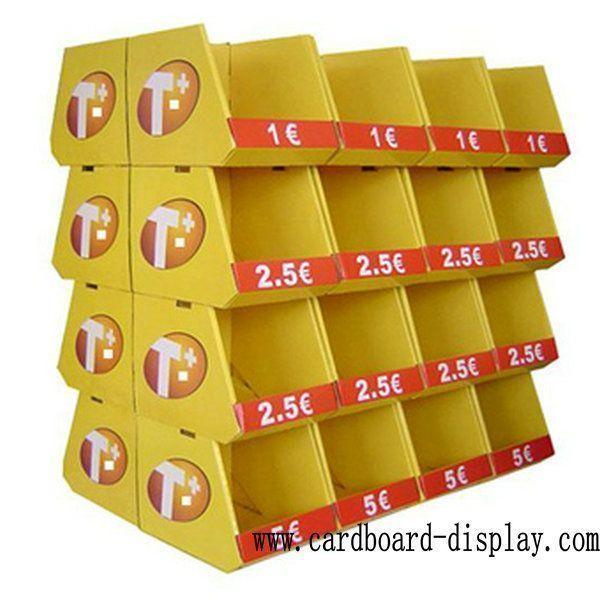 The perfect display for supermarket products: easy to rack and transport products. The shelf counters can be easily removed after products have been sold. This pallet floor display is also available with 4 faces instead of 2. Sizes can be changed to Full pallet, Half pallet and 1/4 pallet.
Suitable products: All kinds of supermarket products.
Sizes & Printings: Custom made